Skip/Salvage
July 25 - August 18, 2018

Opening reception July 25, 6-10pm
131 Chrystie Street New York, NY 10002

Fanny Allié
Vincent Dermody
Jason Douglas Griffin
Jack Henry
Tim Mitchell
August Krogan Roley
Alex Valls
Jess Willa Wheaton

For RATA Projects' inaugural exhibition, curators Audrée Anid and Rachel Tretter will present Skip/Salvage, a group show of New York-based artists on view from July 25 - August 18, 2018.

Featuring a diverse range of media, Skip/Salvage focuses on collage and sculptural constructions, with works comprised of domestic remnants, byproducts of manufacturing, and fragmentary objects from daily life recontextualized to create new meaning. The pieces in the show denote a specific place and time, often borrowing from the landscape of New York City as well as the artist's personal memories.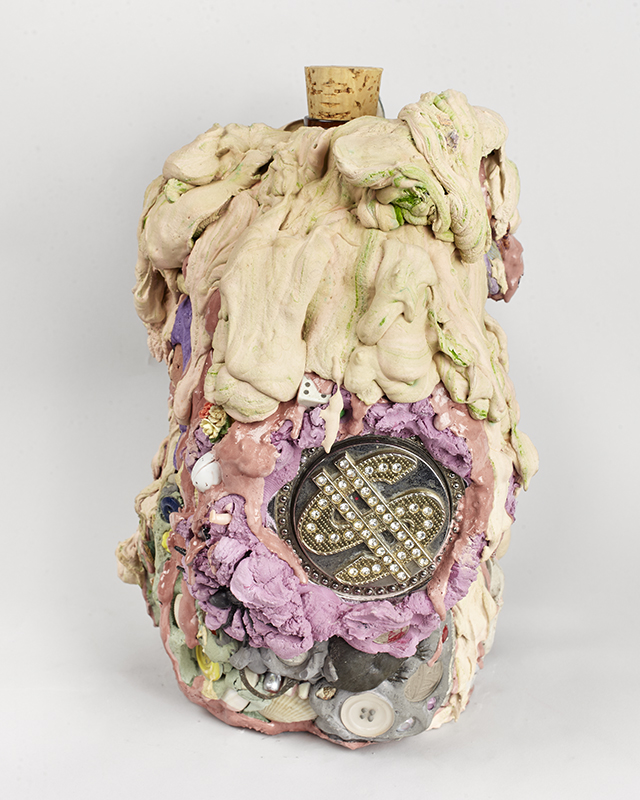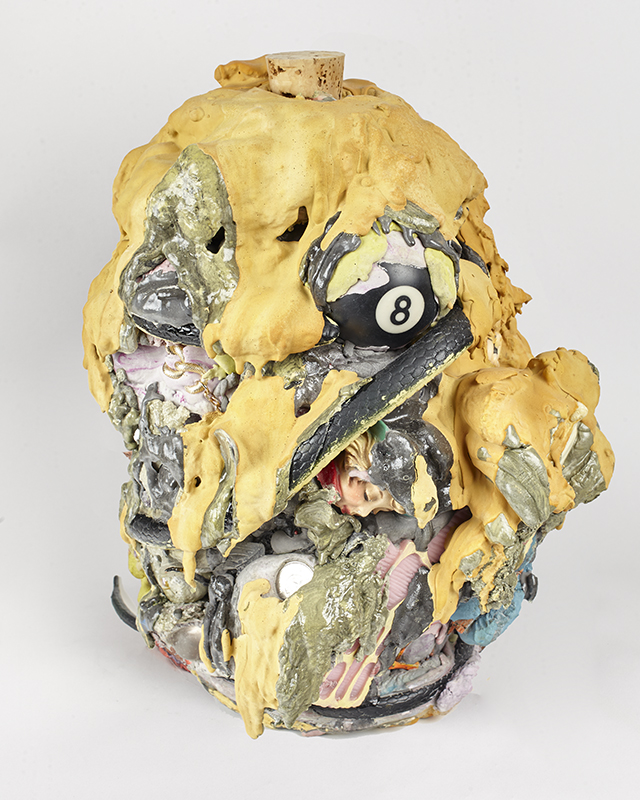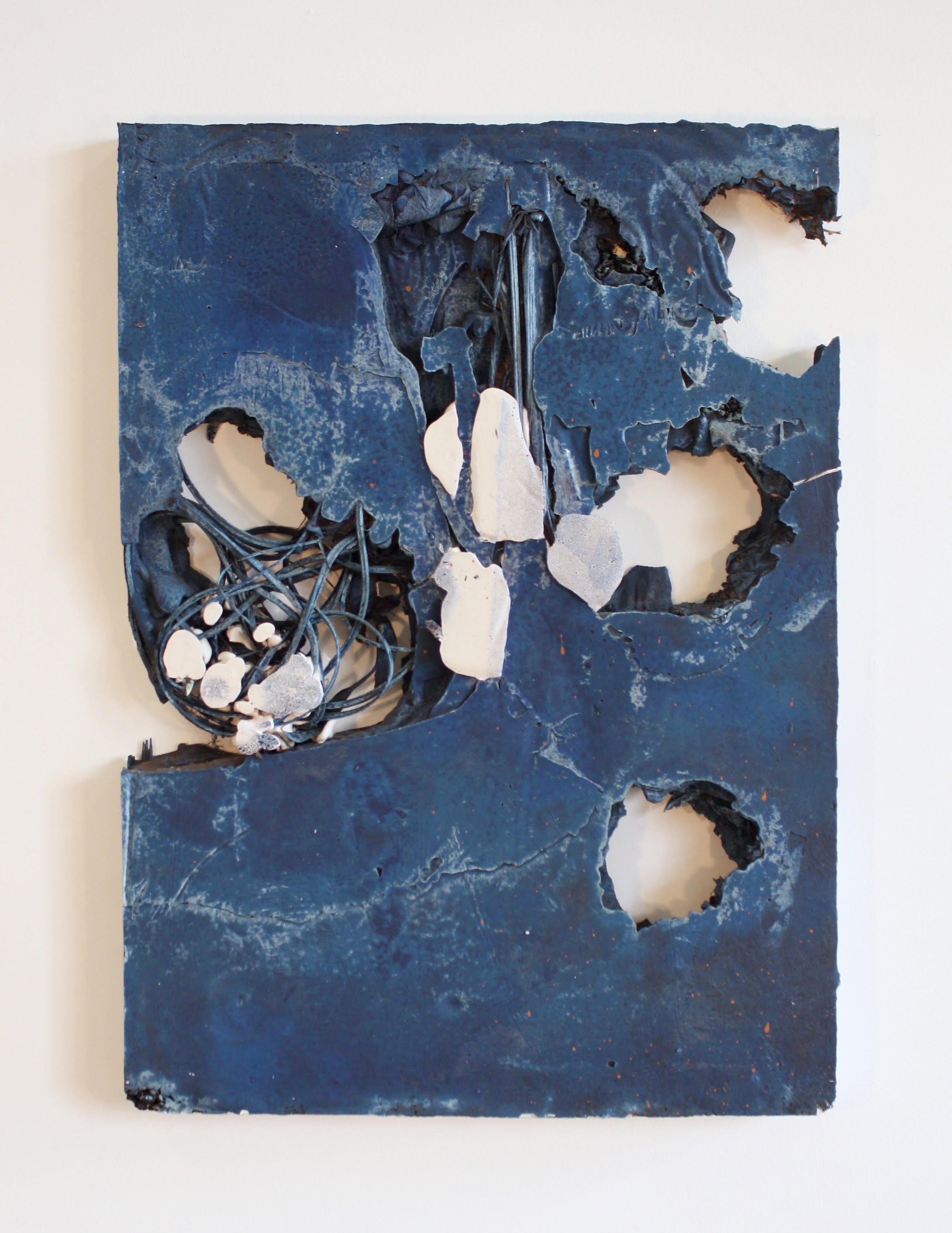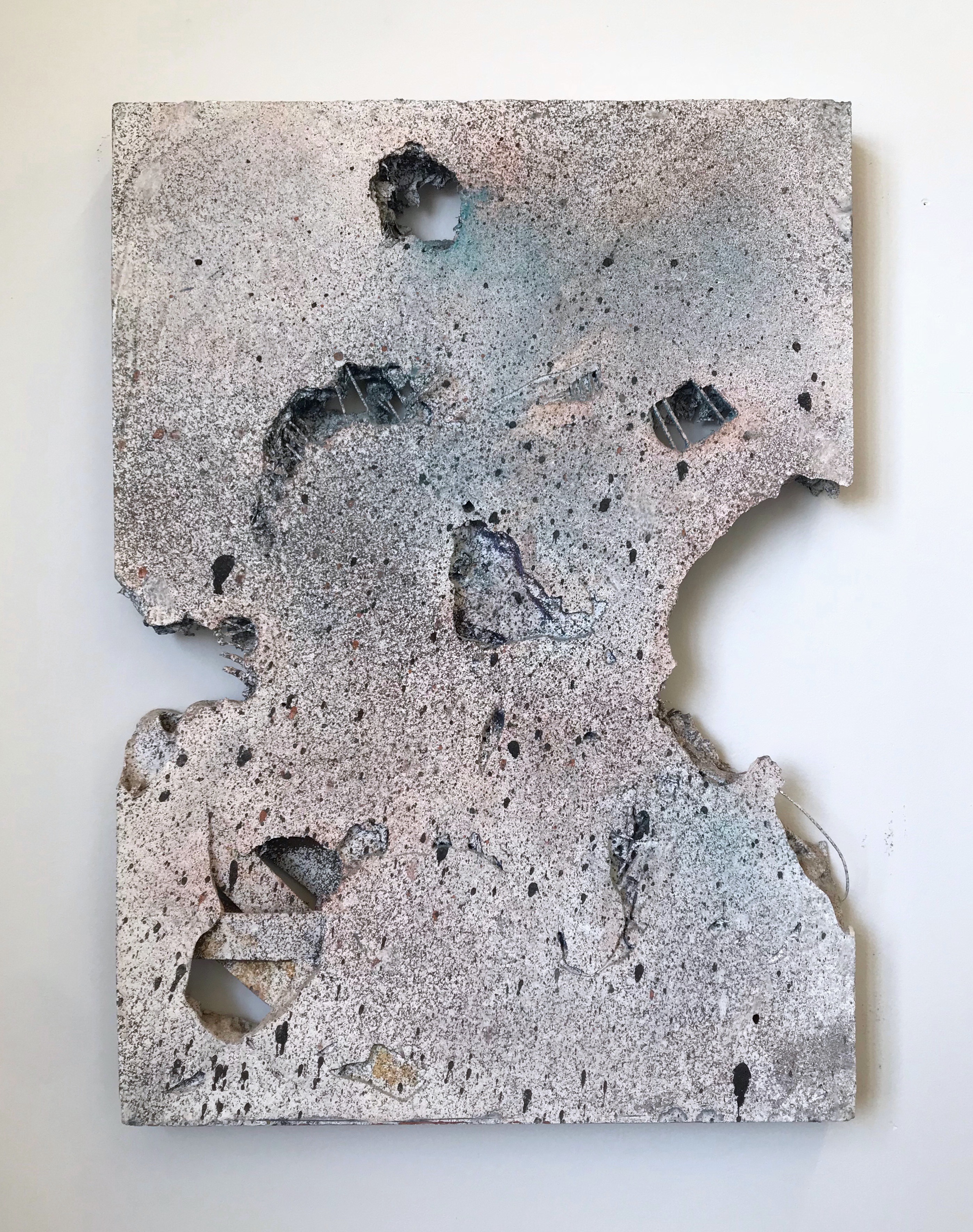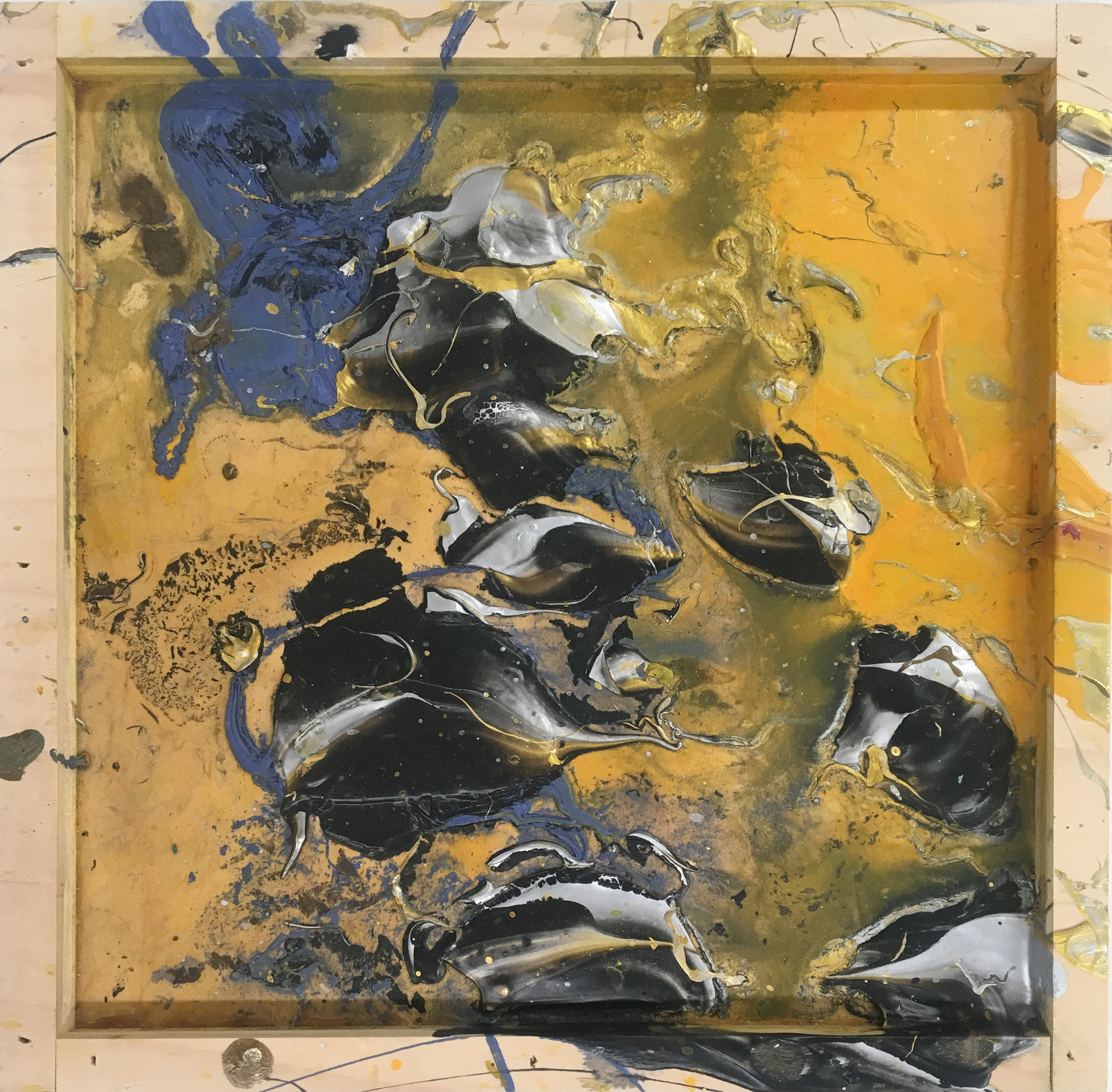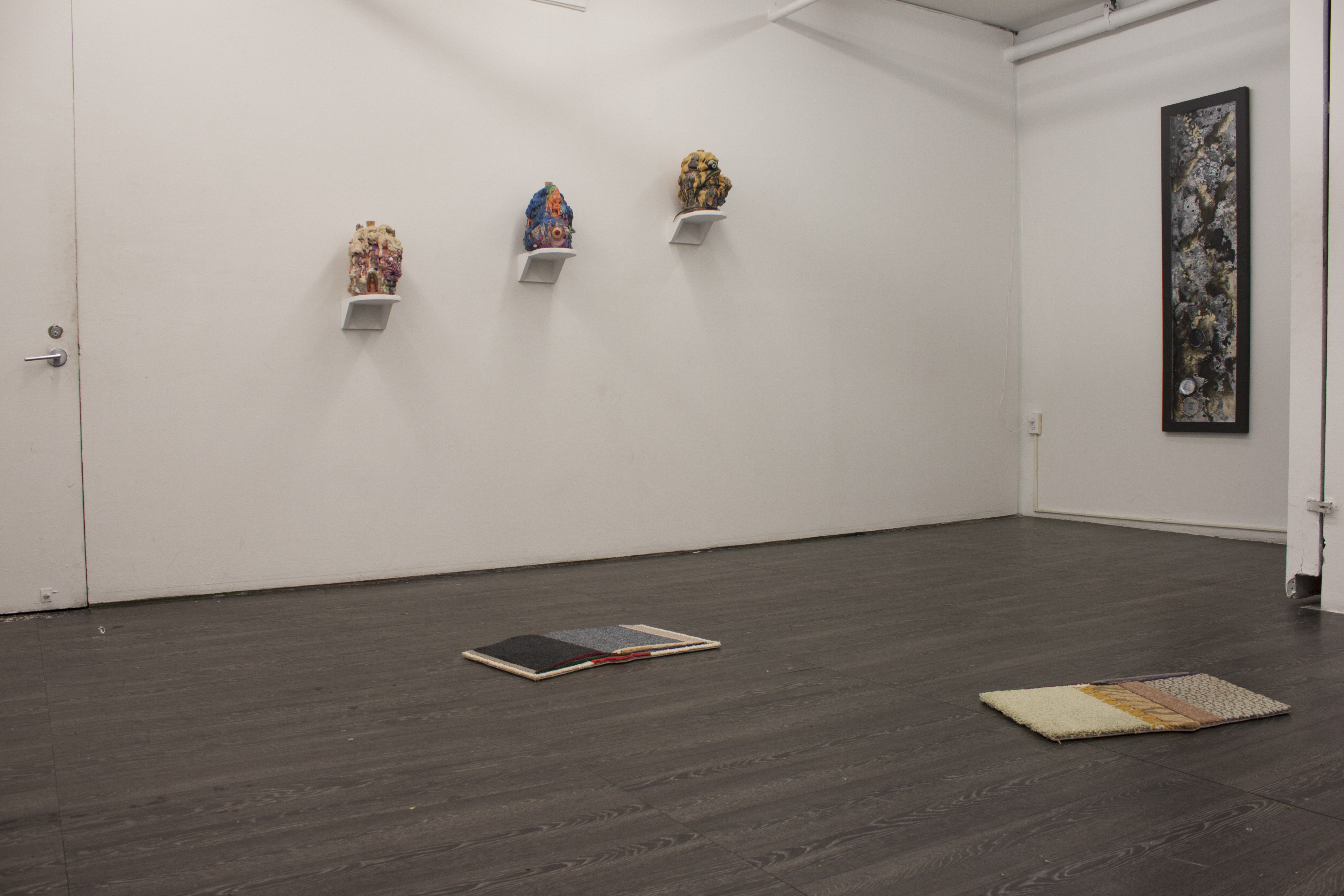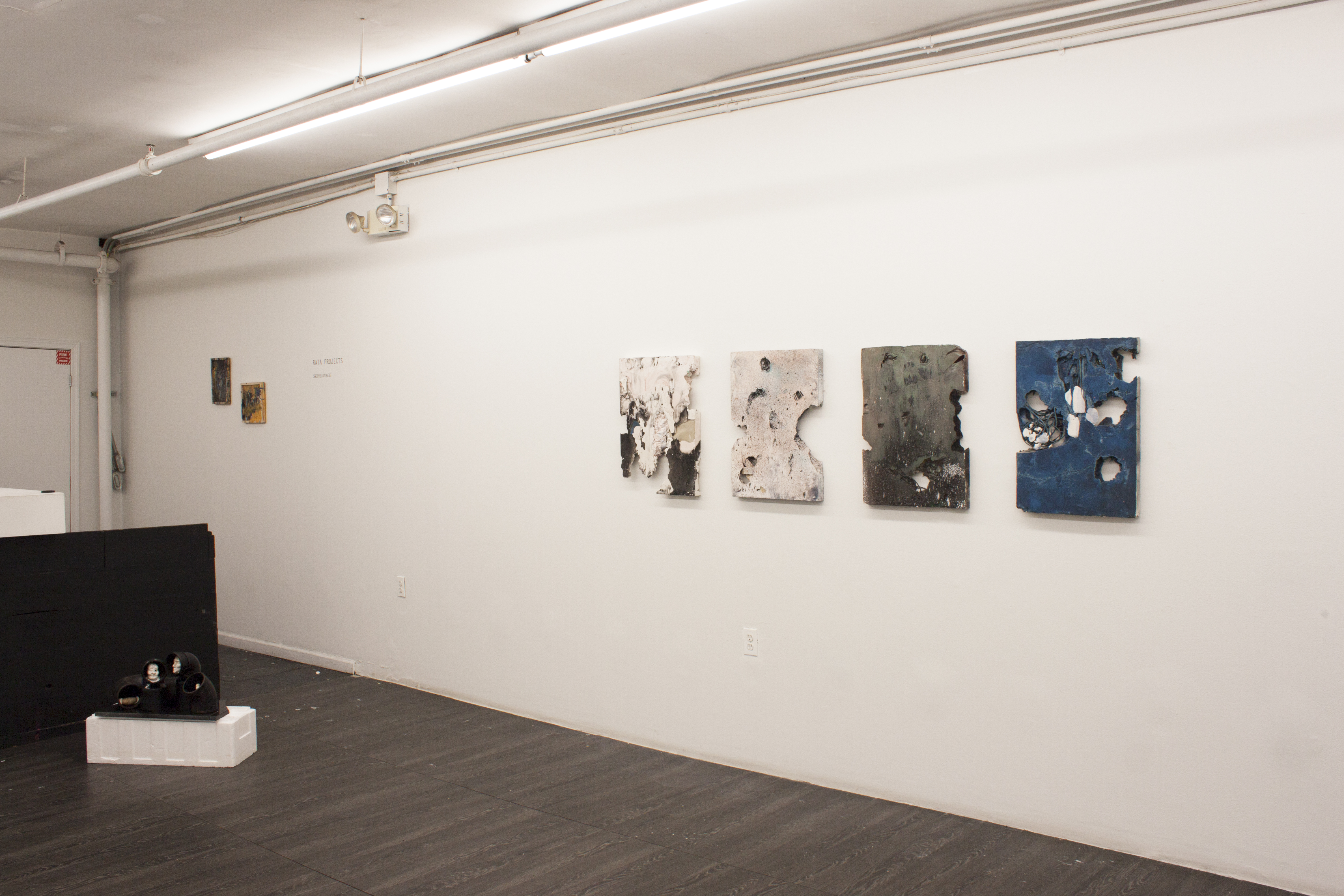 Fanny Allié: Fanny Allié's mixed media pieces on fabric and paper present figures fusing with their surroundings, bordering on abstraction. Abandoned debris, human beings, and the movement of the streets are coalesced and reformed into hybrid entities. Merged with their environment, her subjects become a type of cryptid or lost spirit, eerily human yet entirely different beings.

Vincent Dermody: Since 2014, multidisciplinary artist Vincent Dermody has centered his practice around a sculpture collage technique which he calls the "memory jug," a reference to an American folk art form of scrapbooking and memorializing. In the sculptures, Dermody layers and buries found and collected objects in concrete to create a palimpsest of personal anxieties, dreams, failures, and triumphs.

Jason Douglas Griffin: Jason Douglas Griffin's works act as fabricated archeological records of city walls, layering advertisements, graffiti, paint, and posters on paper. The groupings of found images in each piece are random, inviting viewers to develop their own narratives as to the links between the imagery. Griffin investigates the power of these visual relationships by working with multiple series simultaneously, breaking them down into component pieces, and then recombining them to create new content.

Jack Henry: Sculptor Jack Henry forms monuments to post-industrial America, incorporating found objects from his environment into panels of resin and cement to create colorful, richly textured abstractions. Collecting left-behind items encountered during his daily routines, he recasts roadside memorials, tattered billboards, and objects relegated to the margins into poetic moments that transcend the original context of their source.

Tim Mitchell: Using discarded construction materials and industrial paints, Timothy Mitchell creates abstract works through an intuitive process inspired by aerial landscapes and deep space as well by personal relationships. Ranging from monochrome to vibrantly colorful, his paintings evoke shifting topographies and intense emotion. Embracing the existing surfaces and forms of his found media, Mitchell's richly textured pieces reflect the story of their origins and the artist's own experiences.

August Krogan Roley: August Krogan Roley's artistic practice has developed from exploring displaced marks in materials of habitual routine. His work includes paintings, transferred prints, collages and installations that combine amalgamated remnants of carpet and shoe soles to re-contextualize paintings' canonized influence from nomadic tapestries. August often plays with notions of interior and exterior forces uniting to celebrate the transformation of pictorial space.

Alex Valls: Alex Valls collects and reassembles detritus such as plastic, metal, wood, and glass into sculptures that register environmental and cultural sentiments and represent the shifting realities of the landscape. The objects reference the areas in which they are found and presented, owing to a specific city or place yet allowing for a reconsideration of their future. Viewing the found sculptural elements outside their predetermined setting allows for visual and/or conceptual abstraction.

Jess Willa Wheaton: Jess Willa Wheaton explores pictorial surface tensions via collage constructions. She creates compositions that re-inscribe and unite found printed images with new meaning. Through careful construction, her work incorporates found imagery and material, pieced together to create new and engaging visual spaces.